From Black to Green Power in China Workshop
Following our successful workshop "From Black to Green Power" where the experience of the European power sector was presented on 19 August 2021, a follow up workshop was held on Monday, 27 September 2021.
In this second workshop, China Electricity Council presented a Chinese perspective on green power transition, and a comparison of the power market regulatory framework between EU and China. The Sino-German Energy Partnership presented their work on power sector flexibilisation and energy storage, and Danish Energy Agency presented their joint study with the Energy Research Institute of National Development and Reform Commission on power sector study on flexibility.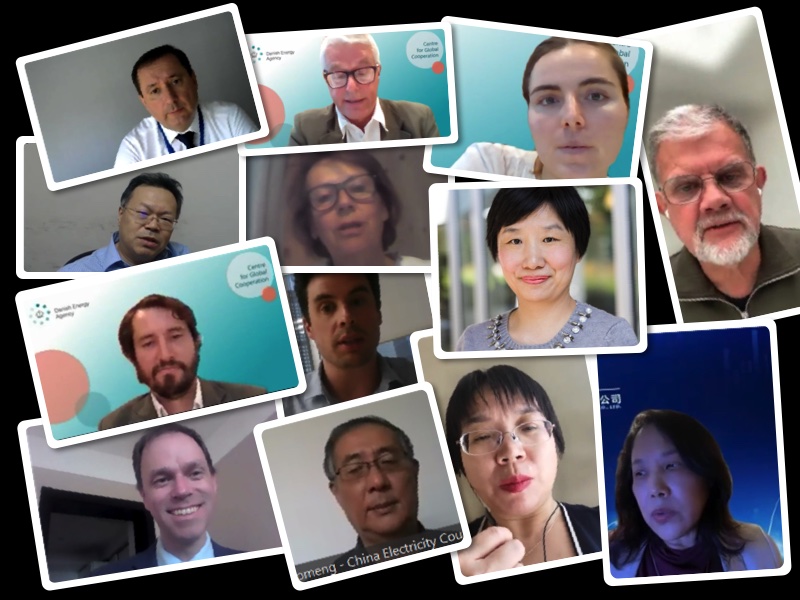 This workshop was co-hosted by ECECP, the Danish Energy Agency and China Electricity Council.
Workshop summary, presentations and videos
China 30/60 carbon neutrality: regulatory perspective (interpreted English audio)
Ma Li, Vice Chief Engineer, State Grid Energy Reseaerch Institute
A Chinese perspective on green power transformation
Zhang Lin, vice director, Department of Planning and Development, China Electricity Council
Making green power a reality in China: power sector flexibilisation and energy storage (English interpreted audio)
Wang Hao, Senior Project Manager, Senior Project Manage, Sino-German Energy Partnership, GIZ
Market Regulation in China and EU: a comparison (English audio)
Lei Xiaomeng, Senior Expert, China Electricity Council
Development and Role of Flexibility in the Danish Power System
Natasha Amalie Gjerløv Fiig, Advisor, Danish Energy Agency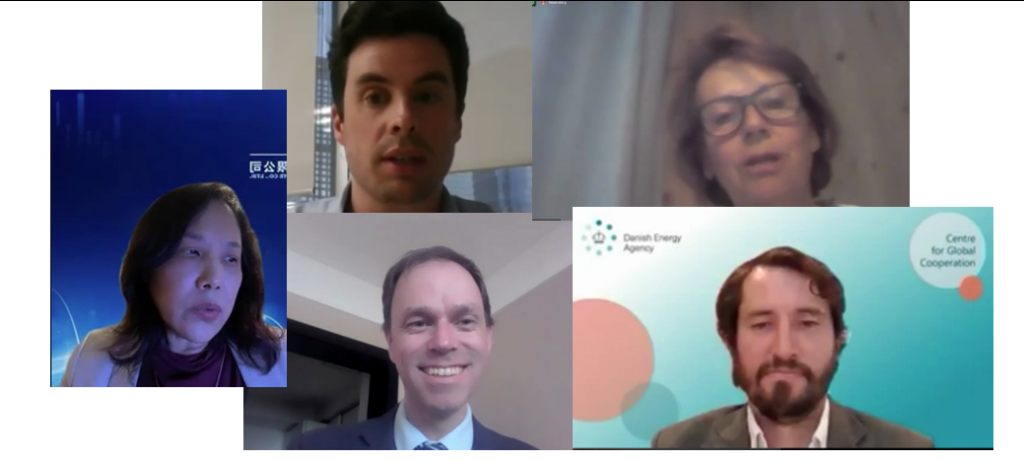 Panel discussion: Green power transformation in a Chinese context
Moderator: Jiang Liping, Vice-President of SGERI
Panellists: 
Christian Romig (Head of Management Consulting in China, AFRY

Bente Hagem (Former Chair of ENTSO-E)

Alex Newcombe (Advisor for Danish Energy Agency)

Anders Hove (Project Director of the German Energy Transition Expertise for China project, GIZ)
Workshop summary – PDF download (English)
China 30/60 carbon neutrality: regulatory perspective

A Chinese perspective on green power transformation

Making green power a reality in China: power sector flexibilisation and energy storage

Market Regulation in China and EU: a comparison

Development and Role of Flexibility in the Danish Power System

Panel Discussions and Q & A
Agenda
Monday, 27 September 2021 – Online via Zoom
Simultaneous English and Chinese translation was provided
Time

Activities

08:30 – 08:40 BXL
14:30 – 14:40 BJ
Welcome and Introduction

Octavian Stamate, Counsellor Climate Action and Energy, EU Delegation in China

Anton Beck, Director, Danish Energy Agency

08:40 – 09:00 BXL
14:40 – 15:00 BJ
China 30/60 carbon neutrality: regulatory perspective

Ma Li, Vice Chief Engineer, State Grid Energy Reseaerch Institute

09:00 – 10:20 BXL
15:00 – 16:20BJ
Presentations

A Chinese perspective on green power transformation

Zhang Lin, vice director, Department of Planning and Development, China Electricity Council

Making green power a reality in China: power sector flexibilisation and energy storage

Wang Hao, Senior Project Manager, Senior Project Manage, Sino-German Energy Partnership, GIZ

Market Regulation in China and EU: a comparison

Lei Xiaomeng, Senior Expert, China Electricity Council

Development and Role of Flexibility in the Danish Power System

Natasha Amalie Gjerløv Fiig, Advisor, Danish Energy Agency

10:20 – 11:20 BXL
16:20 – 17:20 BJ
Panel discussion: Green power transformation in a Chinese context

Moderator: Jiang Liping, Vice President, State Grid Energy Research Institute

Panelists:

Christian Romig, Managing Consultant for China, AFRY Consulting

Bente Hagem, former Chair, ENTSO-e

Alexander Newcombe, Advisor, Danish Energy Agency

Anders Hove, Project Director of the German Energy Transition Expertise for China Project

11:20 – 11:55 BXL
17:20 – 17:55 BJ
Question and Answer session

Moderator: Kaare Sandholt, Chief International Expert, Center for Renewable Energy Development, ERI of NDRC

All presenters and panellists

11:55 – 12:00 BXL
17:55 – 18:00 BJ
Wrap up and conclusion of webinar

Octavian Stamate, Counsellor Climate Action and Energy, EU Delegation in China

Lars Grundahl, Team Leader, Danish Energy Agency