EU-China Energy Cooperation Platform was launched on 15 May 2019, to support the implementation of activities announced in the "Joint Statement on the Implementation of EU-China Energy Cooperation".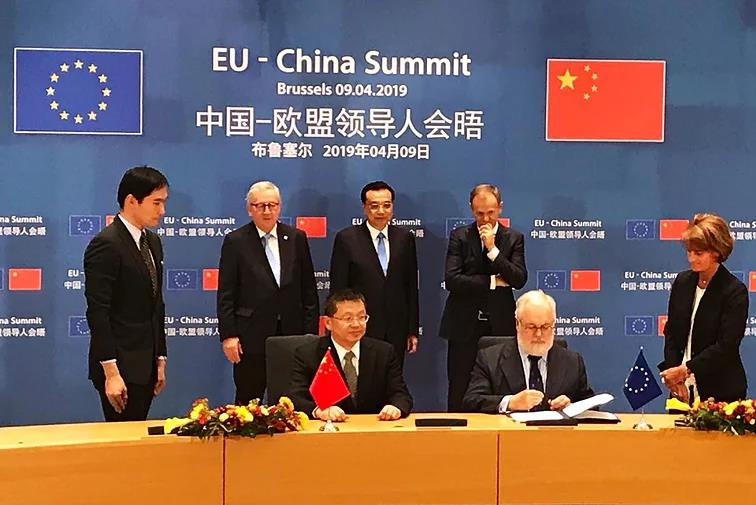 The Joint Statement was signed during the 8th EU-China Energy Dialogue that was held in Brussels on 9th April between Commissioner for Climate Action and Energy Miguel Arias Cañete and the Administrator of the National Energy Administration of China Mr ZHANG Jianhua, back-to-back with the 21st EU-China Leaders' Summit on 9 April 2019 and was witnessed by Jean-Claude Juncker, President of the European Commission; Donald Tusk, President of the Council of Europe and Dr Li Keqiang, Premier of China.
The start of the implementation of the EU-China Energy Cooperation Platform (ECECP) was included in the EU-China Leaders Summit Joint Communique.
The overall objective of ECECP is to
"enhance EU-China cooperation on energy. In line with the EU's Energy Union, the Clean Energy for All European initiative, the Paris Agreement on Climate Change and the EU's Global Strategy, this enhanced cooperation will help increase mutual trust and understanding between EU and China and contribute to a global transition towards clean energy on the basis of a common vision of a sustainable, reliable and secure energy system."
Phase II of ECECP is implemented by a consortium led by ICF, and with National Development and Reform Commission- Energy Research Institute.