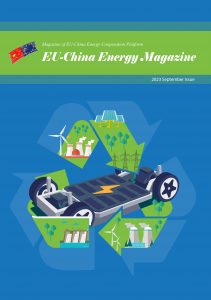 English version (Chinese version)
PDF (12.53 MB)
Kindle (mobi) (2.76 MB)
eBook (epub) (1.80 MB)
Table of Contents
Letter from the Team Leader
1. Europe's grid bottlenecks are delaying its energy transition
2. Empowering people – the role of local energy communities in clean energy transitions
3. How can China address its EV battery-recycling challenge?
4. Accelerating policy action for safe and green electric vehicle battery recycling
5. Green jobs surge in the energy transition
6. News in Brief
    • European News
    • China News
7. Featured Publication
    • Ensuring resilience in Europe's energy transition
    • The Merit Order and Price-Setting Dynamics in European Electricity Markets
    • Energy Crisis and Regulatory Considerations for the Future Market Model
    • Green certificates with Chinese characteristics: Will green certificates help China's clean energy transition?